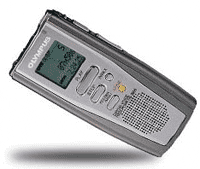 2Scribe allows you to dictate how and where you want. By utilizing handheld recorders and telephone input 2Scribe provides maximum flexibility. 2Scribe has selected Olympus's line of digital recorders for their ease of use and robust stability. Olympus digital recorders provide an affordable and easy-to-use professional dictation solution.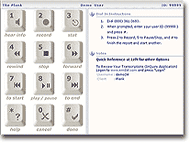 2Scribe also allows you to dictate using a standard telephone over a 800 number. 2Scribe can customize your keypad to match the functionality with which you are most familiar.
Learn how 2Scribe can lower your transcription costs.
Back to Medical Transcription Services Overview
• Flexible voice input methods including handhelds and telephones
• Electronic signatures via the Internet.
• Uncomplicated and rapid integrations with your electronic medical records system (EMR)
• HIPAA compliant platform for file transfer
• Experienced transcriptionists
• 65-character (AAMT) pricing (and other cross-linking to occur where applicable)
• Guaranteed Accuracy
• Customized turnaround times to meet your requirements